When I moved into a new workspace with plenty of room a few years ago I was very excited to finally make some paintings and drawings on a fairly good sized scale. I could have an easel. No more little ink drawings at the kitchen table. And so I got going on that whenever I had some spare time (and often when I had no time to spare - striking that balance does not come easy to me). I also had the idea to refinish a few metal desks "David Smith" style for my daughters. Next thing you know I'm browsing Craigslist looking for welders, eyeballing slip rolls on ebay and going to auctions of closed sheet metal fabricators. For the foreseeable future I'm making tables. When and if that ends these are the things I'll most likely go back to.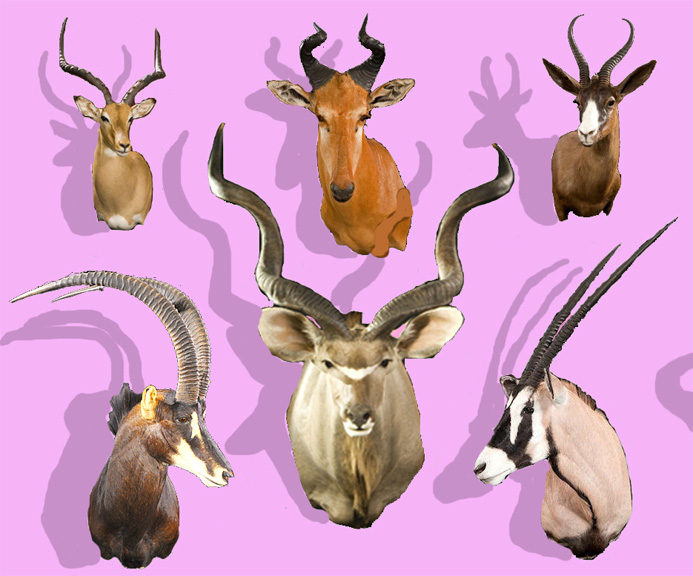 Inspired by trophy rooms and because I wanted to paint some mounted animals and not just draw them. This one was a bit ambitious since they'd all be life size so at first was going to go a bit smaller.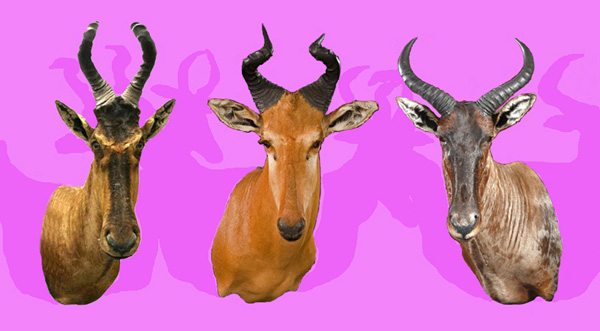 Even went so far as to stretch a canvas and trace a projection. Then the table thing started.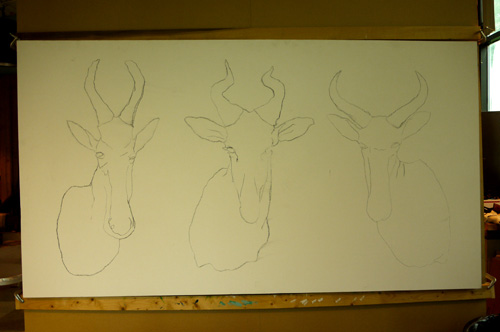 On the other side of the easel (it's more like a two sided rolling wall) I had this going. It's not an African animal but the Marco Polo sheep has the biggest horns of all wild sheep. They're impressive.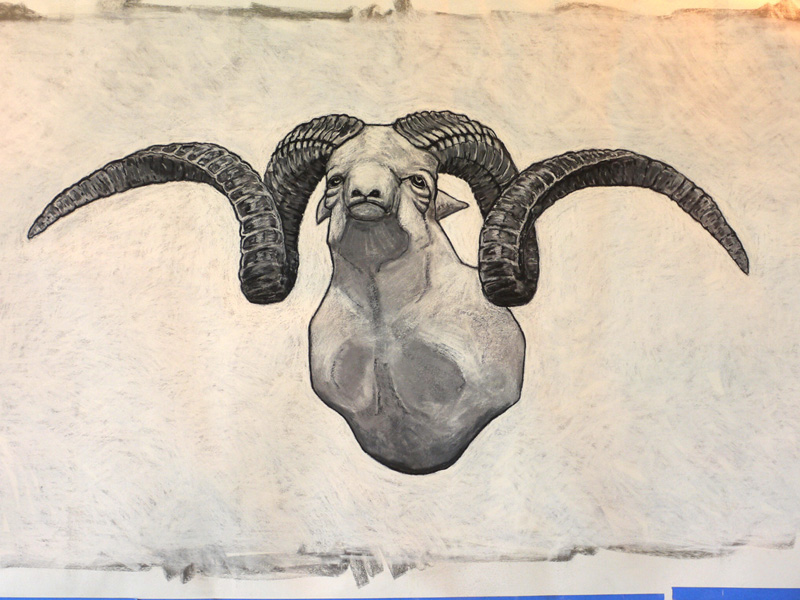 For this one I have the metal, it's ready to go, I know just what gun I'm going to use to make the holes. But I haven't been shooting lately and feel like I need a little practice first. I think I'm going with the third one down type-wise and the top one color-wise. Title is "Not Enough Indians".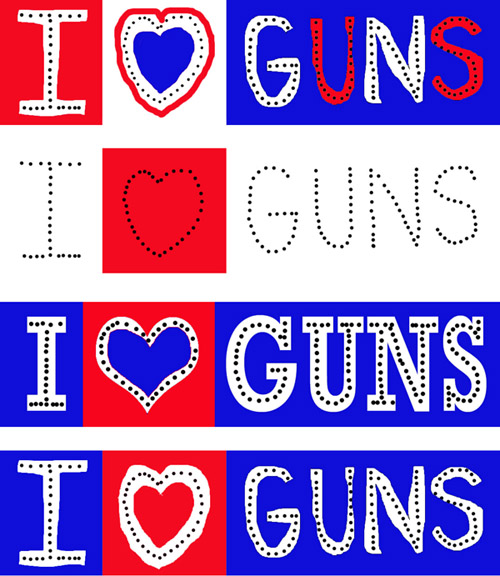 I also have this one in the "Computer Generated" section since that's how I sketched it. Made a painting of it as you can see (48x48" on mdf board) but I'm not pleased with it. Silkscreen would be the way to go, maybe 36x36", so I'd like to mention again here; if you do large silkscreening and maybe want to trade for a table or some such thing let me know.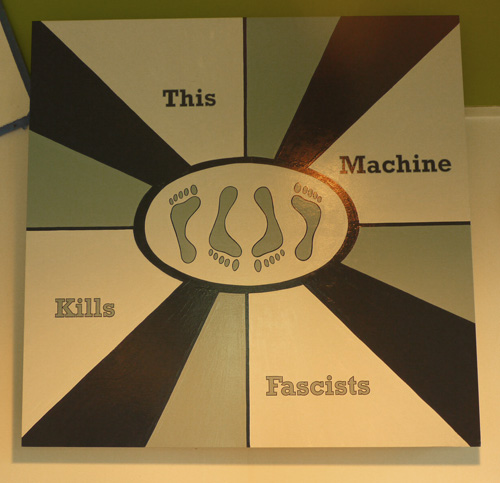 Crappy photo of a crappy painting though I like the green and greenish blue better than the computer mock-up (not that you can tell from the crappy photo).